New Lunch Menu
We've given our lunch menu a new lease of life!
We have added a few more classic sandwiches: a BLT and a grilled cheese, always a crowd pleaser 😊.
The main highlight to the new lunch menu is our 'comfort foods' section.  We've chosen a few classic dishes and offer them as small or large, suitable for your appetite!
On the Menu: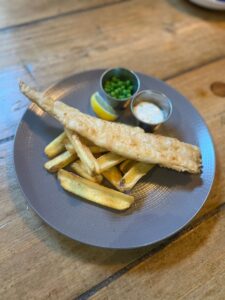 A smaller portion of our beer battered haddock & chips, with garden peas & tartare sauce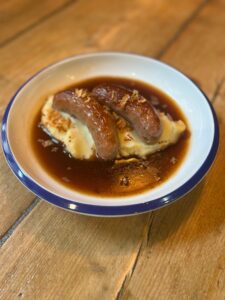 An Autumn favourite,  sausage & mash with loads of gravy & crispy onions.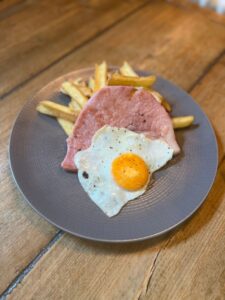 And Gammon steak, with egg & chips.
We are serving our lunch currently Monday to Friday from 12pm until 5pm!
Check out our full menu & pricing and go on, reserve your table now!